If your bills or loan repayments are getting out of control, talk to someone who can help you understand your options. Taking action straight away can stop a small problem becoming a big one.
Here are some practical steps you can take to get your finances back on track. 
Ask for financial hardship assistance
If you are finding it hard to keep up with bills or loan repayments, the first step is to contact your lender or service provider. Many companies have hardship officers who can assess your situation and work out what help is available.
Hardship options can include setting up a payment plan or temporarily altering your loan repayments.
Ask for financial hardship assistance if you're struggling to pay:
credit cards or loans
home or car insurance premiums (or an excess, when making a claim)
life or health insurance premiums
The Financial Rights Legal Centre sample letter generator can help you create a letter to apply for financial hardship assistance. Keep a copy of the letter for your records.
If you decide to speak to someone by phone, keep notes on what you discussed. 
Proving financial hardship
You might be asked to provide information when you apply for financial hardship assistance. Be prepared to show:
the reason you are experiencing hardship, for example, a letter from your employer or a certificate for an illness
your current income and other major financial expenses, for example, other loans
what repayments you can afford
How to set up a payment plan
When negotiating a payment plan, don't agree to an amount that is too high for you to pay. If you're not sure how much you can afford, use the budget planner.
Pay what you can
It is in your best interest to keep paying what you can. You will keep chipping away at your debt, making it easier to resume normal payments when you can.
If you find you can't stick to the new arrangement, tell your lender or service provider straight away. Keep paying as much as you can afford, even if it is not as much as you agreed to.
Where to get support or help
If you can't afford basics like accommodation or food, there are services to help you. See urgent help with money.
Speak to a financial counsellor
If you have multiple debts to juggle, or would like help applying for financial hardship, contact a financial counsellor. Call the National Debt Helpline on 1800 007 007 to talk to a free financial counsellor. 
How a financial counsellor can help you
Fiona Guthrie from Financial Counselling Australia explains how a free financial counsellor can help you put a plan in place for your money.
Contact your bank
Your bank will have a range of options to help you. Use the Australian Banking Association's financial assistance hub to find your bank's contact details and understand what options are available.
Contact your insurer
Your insurer will have a range of options to help you. Contact your insurer directly to find out what options are available.
Emotional support
Experiencing financial stress can impact your mental health.
If you're concerned about your mental wellbeing, help is available. Contact Beyond Blue on 1300 22 46 36 (24 hours a day). Or use Beyond Blue's web chat (3pm to 12am).
Free legal advice
Act quickly if you've received notice that you are being taken to court because of a debt (such as a summons, statement of claim or liquidated claim).
Free legal advice is available from community legal centres and Legal Aid offices in each state and territory.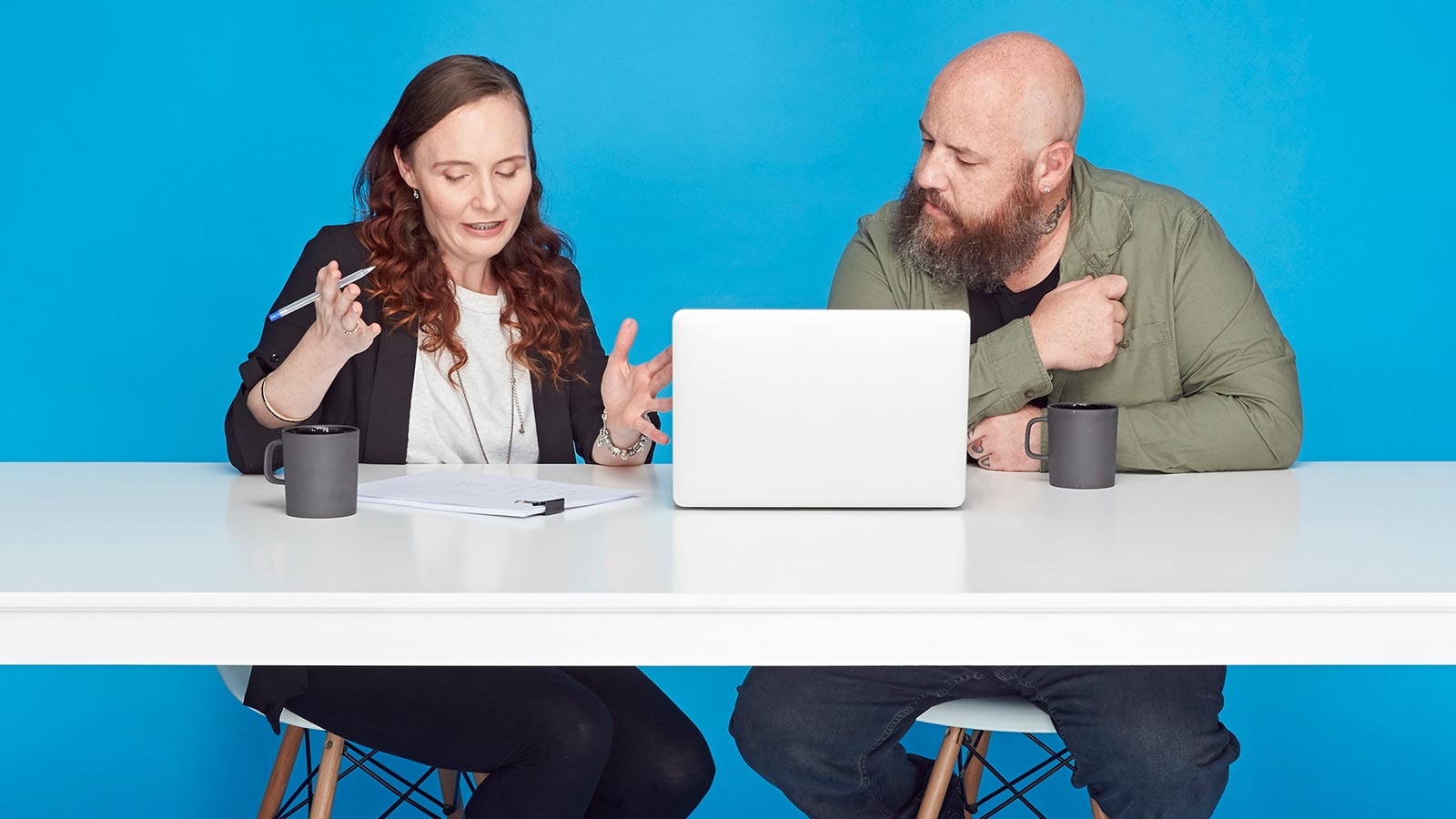 Tiana and Simon manage a drop in income
Tiana and Simon have two young children and run their own carpentry business.
Recently, the carpentry business has been slow and the family's income has dropped. For the first time in their lives, Tiana and Simon find themselves with no available cash and have to juggle credit cards to pay their bills.
Tiana and Simon contact their bank to ask if they can reduce repayments on their credit cards for a short time. They plan to keep up with mortgage repayments and home insurance premiums because their home is their most important asset.